Skipping the comment countdown
By default, you will see a countdown every time you record an audio or video comment.  This gives you some time to prepare before you are recorded.  If you don't need that preparation time, however, you can always skip the countdown by clicking the "Skip countdown" button in the bottom-left corner of the VoiceThread.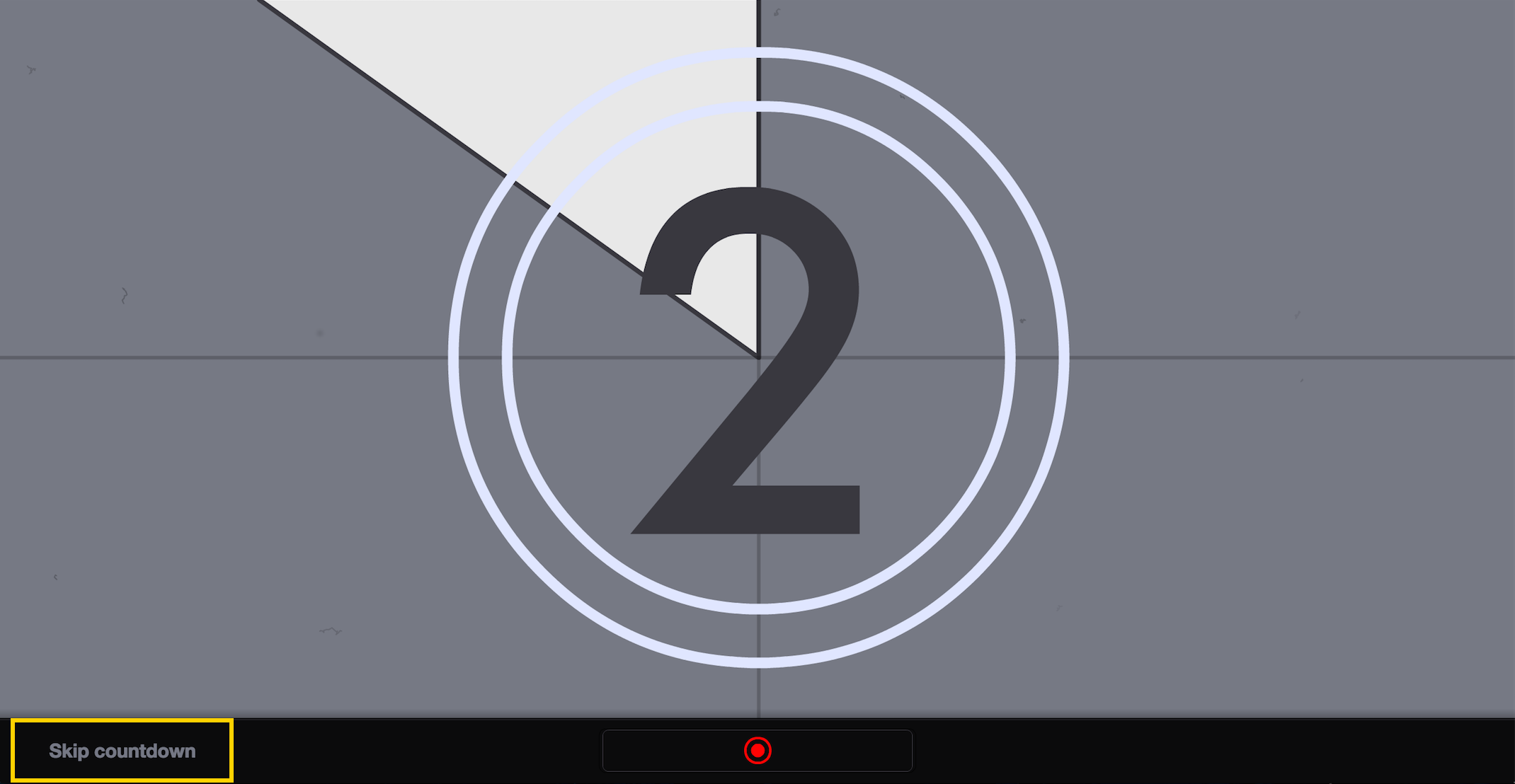 When you do this, the countdown will be skipped for all future comments you make.  If you decide you want the countdown again after you have skipped it, just record a new comment, and then click on "Skip countdown" again.  This will remove the checkmark next to the button, and all future comments will include a countdown.